Stacking The Shelves is all about sharing the books you are adding to your shelves, may it be physical or virtual. This means you can include books you buy in physical store or online, books you borrow from friends or the library, review books, gifts and of course ebooks!
~~~~~~~~~~~~~~~~~~~~~~~~~~~~~~~~~~~~~~~~~~~~~~~~
This week I added the following to my shelf:
Ty Porter has always been irresistible to Celia Park. All through high school--irresistible. When their paths cross again after college--still irresistible. This time, though, Ty seems to feel exactly the same way about Celia. Their whirlwind romance deposits them at a street-corner Las Vegas wedding chapel.

The next morning they wake to a marriage certificate and a dose of cold reality. Celia's ready to be Ty's wife, but Ty's not ready to be her husband. He's a professional bull rider; he lives on the road, and he's long planned to settle down with the hometown girl he's known since childhood.

Five and a half years pass. Celia's buried her dreams so that she can afford to raise her daughter. Ty's achieved all of his goals. Or thought he had, until he looks again into the eyes of the woman he couldn't forget and into the face of the child he never knew he had.

How much will Ty sacrifice to win back Celia's trust and prove to her that their spontaneous marriage can still become the love of a lifetime?

~~~~~~~~~~~~~~~~~~~~~~~~~~~~~~~~~~~~~~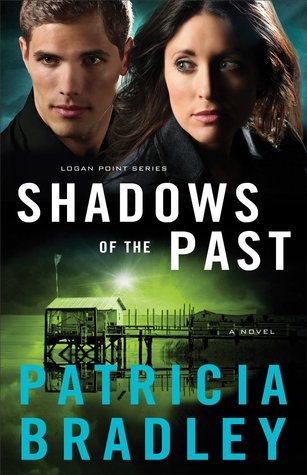 Psychology professor and criminal profiler Taylor Martin prides herself on being able to solve any crime, except the one she wants most desperately to solve--the disappearance of her father twenty years ago. When she finally has a lead on his whereabouts, Taylor returns home to Logan Point, Mississippi, to investigate. But as she is stalking the truth about the past, someone is stalking her.

Nick Sinclair pens mystery novels for a living, but the biggest mystery to him is how he can ever get over the death of his wife--a tragedy he believes he could have prevented. With his estranged brother the only family he has left, Nick sets out to find him. But when he crosses paths with Taylor, all he seems to find is trouble.
~~~~~~~~~~~~~~~~~~~~~~~~~~~~~~~~~~~~~~
Shiloh Jacobs is planning her wedding without family, without money, and without a clue—and trying to make a go of small-town Southern life. Until she stumbles on an unsolved case about a missing woman that makes her run in the opposite direction—right into the would-be killer's web of plans. In the midst of sorting through her tragic past and strained relationships, Shiloh finds herself on the run from a madman—and hoping she can make it to her wedding alive.
~~~~~~~~~~~~~~~~~~~~~~~~~~~~~~~~~~~~~~~
Happy Reading!