~~~~~~~~~~~~~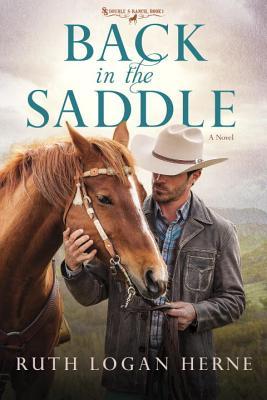 Blurb:
It's been a long time since Colt Stafford shrugged off his cowboy legacy for shiny Manhattan loafers and a promising career on Wall Street. But when stock market manipulations leave him financially strapped, the oldest son of legendary rancher Sam Stafford decides to return to the sprawling Double S ranch in Gray's Glen, Washington. He's broke, but not broken, and it's time to check in with his ailing father, and get his legs back under him by climbing into the saddle again.
He doesn't expect to come home to a stranger pointing a loaded gun at his chest— a tough yet beautiful woman that Sam hired as the house manager. Colt senses there's more to Angelina Morales than meets the eye and he's determined to find out what she's hiding...and why.
Colt's return brings new challenges. Younger brother Nick has been Sam's right-hand man at the ranch for years and isn't thrilled at having Colt insert himself into Double S affairs. And the ranch's contentious relationship with the citizens of Gray's Glen asks all the Stafford men to examine their hearts about what it truly means to be a neighbor. And as Wall Street recovers, will Colt succumb to the call of the financial district's wealth and power—or finally the courage to stay in the saddle for good?
This is the first book in the "Double S Ranch" Series and the first book I've read by this author.
I love a good cowboy story and I wasn't disappointed.
Angelina was a great heroine even though she seemed a bit abrupt and distant at first.
Colt was the perfect hero. Strong, handsome and take-charge.
I wasn't sure were the story-line was headed exactly and I liked that.
I can't wait to read more about Colt's brother, Nick, in the next book of the series!
I received this book from the publisher in exchange for my honest review
as part of a
Litfuse Publicity Blog Tour.
Linking up to:
Inspritation2
,
Creative Ways
,
Create It Thursday
,
Homemaking Linkup
, Share Your Cup; Grandma Ideas, Literacy Musings and Saturday Situation, Booknificent. Party at My Place