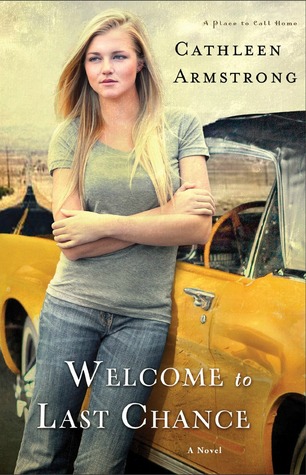 Blurb:
The red warning light on her car dashboard drove Lainie Davis to seek help in the tiny town of Last Chance, New Mexico. But as she encounters the people who make Last Chance their home, it's her heart that is flashing bright red warning lights. These people are entirely too nice, too accommodating, and too interested in her personal life for Lainie's comfort-especially since she's on the run and hoping to slip away unnoticed.

Yet in spite of herself, Lainie finds that she is increasingly drawn in to the dramas of small town life. An old church lady who always has room for a stranger. A handsome bartender with a secret life. A single mom running her diner and worrying over her teenage son. Could Lainie actually make a life in this little hick town? Or will the past catch up to her even here in the middle of nowhere?
My Thoughts:
This book leaves me feeling very contradictory. If that makes sense.
In the beginning, I didn't care at all for either of the main characters. At all. I kept reading because I was hoping that meant there would be major redemption as the book progressed. Thankfully, I was right.
I came to care for the characters, the main and the secondary. I do wish that there had been a bit more romance to make the love story more satisfying.
Overall, I would recommend the book and do look forward to reading more of the "A Place to Call Home" series.
On to the Next Book!