All things bookish!
~~~~~~~~~~~~~~~~~~~~~~~~~~~~~
What I Read:
I didn't finish anything this week :(
~~~~~~~~~~~~~~~~~~~~~~~~~~~~~~~~~~~
What I'm Reading:
When costume-maker Ellie Moore suddenly finds herself out of a job in the middle of a bleak Chicago winter, she uses her knowledge of theatrical disguise to secure a position as an undercover operative with the Pinkerton Detective Agency. Her assignment: find the culprit behind the theft of silver shipped from the mines near Pickford, Arizona. Disguised as Lavinia Stewart, a middle-aged widow, Ellie begins her investigation. Soon she finds she must also pose as the dazzling young Jessie Monroe, whose vivacious personality encourages people to talk.
Mine owner Steven Pierce is about to lose his business after the theft of several bullion shipments--until hope arrives in the unlikely form of Lavinia Stewart, who offers to invest in Steven's mine. In his wildest dreams, Steven never expected to be rescued by an inquisitive gray-haired widow . . . or to fall head over heels for Lavinia's captivating niece, Jessie. But then the thieves come after both Lavinia and Jessie. Ellie isn't safe no matter which character she plays! Will she be forced to reveal her true identity before the criminals are caught? What will Steven do when he discovers the woman he loves doesn't exist?
~~~~~~~~~~~~~~~~~~~~~~~~~~~~~~~~~~~~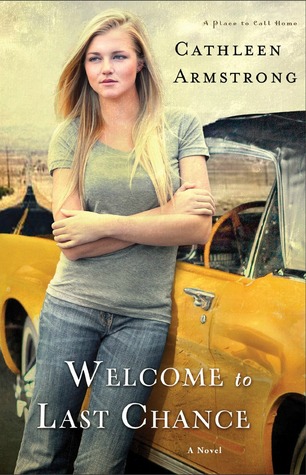 The red warning light on her car dashboard drove Lainie Davis to seek help in the tiny town of Last Chance, New Mexico. But as she encounters the people who make Last Chance their home, it's her heart that is flashing bright red warning lights. These people are entirely too nice, too accommodating, and too interested in her personal life for Lainie's comfort-especially since she's on the run and hoping to slip away unnoticed.
Yet in spite of herself, Lainie finds that she is increasingly drawn in to the dramas of small town life. An old church lady who always has room for a stranger. A handsome bartender with a secret life. A single mom running her diner and worrying over her teenage son. Could Lainie actually make a life in this little hick town? Or will the past catch up to her even here in the middle of nowhere?
Cathleen Armstrong pens a debut novel filled with complex, lovable characters making their way through life and relationships the best they can. Her evocative descriptions, observational humor, and talent at rendering romantic scenes will earn her many fans.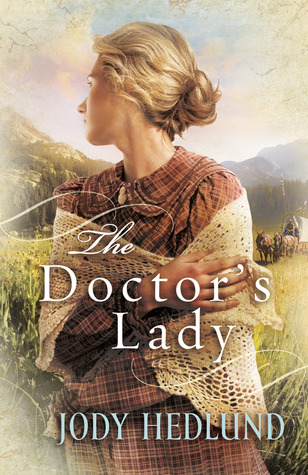 Priscilla White knows she'll never be a wife or mother and feels God's call to the mission field in India. Dr. Eli Ernest is back from Oregon Country only long enough to raise awareness of missions to the natives before heading out West once more. But then Priscilla and Eli both receive news from the mission board: No longer will they send unmarried men and women into the field.
Left scrambling for options, the two realize the other might be the answer to their needs. Priscilla and Eli agree to a partnership, a marriage in name only that will allow them to follow God's leading into the mission field. But as they journey west, this decision will be tested by the hardships of the trip and by the unexpected turnings of their hearts.
When her friend vanishes from a cruise ship, reporter Darcy St. James isn't satisfied with their explanation that she simply left her job of her own accord. Something isn't lining up, and Darcy believes the only way to find the truth is to put herself in Abby's position. Within days, Darcy learns her friend wasn't the only person to disappear mysteriously. Last summer, a woman vanished under almost identical circumstances.
Gage McKenna has taken a summer-long stint leading adventure excursions for the passengers of various cruise lines that dock for a few days of sightseeing. He's surprised to find Darcy working aboard one of the ships, investigating a troubling report. Something sinister is going on and the deeper they dig the more Gage fears they've only discovered the tip of the iceberg.
~~~~~~~~~~~~~~~~~~~~~~~~~~~~~~~~~~~
What I Can't Wait to Read:
Gisela must hold on to hope and love despite all odds in the midst of a war-torn country.
Gisela Cramer is an American living in eastern Germany with her cousin Ella Reinhardt. When the Red Army invades, they must leave their home to escape to safety in Berlin.
However, Ella is a nurse and refuses to leave, sending her young daughters with Gisela. During their journey, Gisela meets Mitch Edwards, an escaped British POW. She pretends she is his wife in order to preserve his safety among other Germans, especially one wounded German soldier, Kurt, who has suspicions about Mitch's identity. Kurt also has feelings for Gisela and tries to uncover the truth about her "marriage."
Their journey to Gisela's mother in Berlin is riddled with tragedy and hardship, but they strive to keep Ella's daughters safe so they can reunite with their mother. During the journey Gisela and Mitch begin to develop feelings for one another beyond friendship. They reach Berlin, but their struggles are far from over. Gisela and Mitch must learn to live for the day and find hope in the darkest of circumstances.