~~~~~~~~~~~~~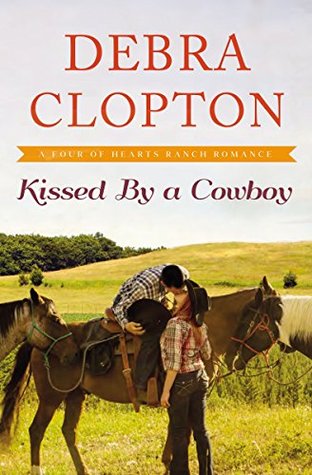 Blurb:
Cassidy was looking for a home and a place to belong . . . not for a cowboy to steal her heart.
Having lived through her parents' endless string of "matrimonial bliss gone wrong," Cassidy Starr knows when the odds are not in her favor. Divorced and humiliated, her faith on rocky ground, Cassidy is through with love. She's been bucked off that horse far too many times. Instead, she returns to Wishing Springs, Texas, and the rundown farm she's inherited from her great aunt Roxie. She'll reopen the strawberry farm and a bed & breakfast and follow in her aunt's footsteps, remaining forever-independent, happy . . . and single.
Rancher Jarrod Monahan's hands are full running the ranch, looking after his ailing grandfather, and chasing down a group of rustlers on the loose. He's pushed his longing for a family to the bottom of his list of priorities. Besides, he was in love once but ran scared and lost his shot at happiness. But suddenly, the biggest regret of his life has moved in next door with a wounded heart, determined to become a spinster . . . and that's a challenge that Jarrod can't pass up.
Jarrod sets his mind to breaking down the walls around Cassidy's stubborn heart. How can he show her that a cowboy's kiss lasts forever? For the good folks of Wishing Springs, falling in love has never been so much fun to witness.
This was the first contemporary cowboy book I've read in a while and I thoroughly enjoyed it :)
Jarrod was the perfect hero! He had made mistakes in the past and has worked really hard to build a life that he can be proud of.
Cassidy is determined to remain single forevermore but just can't resist Jarrod's charm! She was a bit harsh on him in the beginning and I was a bit put off but she came around in the end.
I really enjoyed the community that was written into this book. It was small town living at its best.
This is the third book in the "Four of Hearts Ranch Romance" series but the first that I've read. It definitely held its own and I didn't find it hard to pick up the series with this book.
In fact, it was the first book I've read by this author. I'm glad to say that I've found a new author to add to my "must read" list!
I received this book from the publisher in exchange for my honest review
as part of a
Litfuse Publicity Blog Tour.
Linking up to WholeHearted Wednesday, R&R, Word Filled Wednesday, Coffee and Conversation, Ladies Collective, Party in Your PJs, The Mommy Club, Works or Me, Wake-Up Wednesday and Women with Intention.