~~~~~~~~~~~~~~~~~~~~~~~~~~~~~~~~~~~~~~~~~~~~~~~~~

I'm just coming back after taking a blogging break. I didn't set a "come-back" date. I decided I would "know" when it was time to start blogging again. I've missed posting and visiting and am glad to be back!


The weather outside is::::
It is finally Spring and raining!

I think the threat of snow is over but watch, now that I've typed that, we will probably have a blizzard!

Toast and Diet Dr. Pepper :)

As I look around the house::::
I have a pile of laundry to do.

That reminds me, I better go check the washer...

On today's to do list::::

Bible reading
Blog writing/visiting
Kaylee's Tennis Match
Walk

Happening this week::::
Monday
....
Tu
esday
... Clean, laundry, Tennis Match, Walk.
Wednesday
... Menu and Grocery List, Schedule for next week, Prayer Meeting, Walk.
Thursday
... Groceries, Tennis Match
Friday
....Laundry, Walk
Sa
turday
....Weigh-In.
Currently reading::::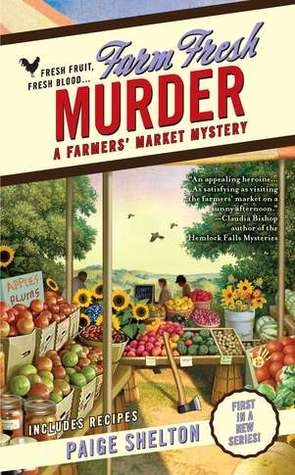 I took a reading break also, but have just picked up the above book to start reading. I'm in the mood for some Farmers' Markets. How about you?
On the TV::::
The Voice
Pirates Baseball
On the Radio:::

I've been listening to a variety of music lately. Mostly Country and KLOVE

On the menu this week::::
Monday
- Grilled Cheese Sandwich and Tomato Soup
Tuesday
- Kielbasa, Homemade French Fries, Peas, Apples
Wednesday
- Pork Chops, Mashed Potatoes, Broccoli, Oranges
Thursday
- Chicken and Rice, Green Beans, Grapes
Friday
- Pizza
Saturday
- Ham Pot Pie
Sunday
- Dinner at Church
What I am creating at the moment::::
I've kinda been taking a crochet break also...
I have been occasionally working on Kaylee's Afghan, a Giant Granny Square.
Here's the last picture I took of it. It is a LOT larger now. I only have 5 more rounds to go and then to tie in the ends.
Nothing this week :(
Prayers, Inspirational Quotes or Devotionals::::
What Are You Reading
,
Yarn Fanatic
,
Art of Homemaking
,
Make Your Home Sing
,
Good Morning Monday
,
Menu Plan Monday
,
The Creative Gallery,
Tuesday Pin-spiration
,
Yarn Along
,
Keep Calm Craft On
,
Linky Ladies
,
Pieces by Polly
,
Homemaking Linkup
,
Homesteader Hop
.