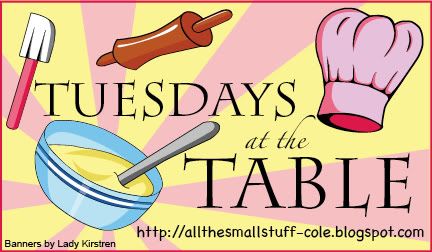 This recipe is from the archives of almost 2 years ago. But I thought I'd repost it for two reasons.
One, it is a perfect recipe for this time of year. And, two, yesterday while grocery shopping, I saw that there is now a Pink Lemonade cake mix and icing. I almost bought it but then didn't. I still might give it a try but these homemade Pink Lemonade Cupcakes would be hard to beat.
Pink Lemonade Cupcakes
1 1/2 cups sugar
6 Tablespoons butter, softened
1 Tablespoon grated lemon zest
3 Tablespoons thawed pink lemonade concentrate
2 teaspoons vanilla
3 drops red food coloring
2 large eggs
2 large egg whites
2 cups flour
1 teaspoon baking powder
1/2 teaspoon salt
1/2 teaspoon baking soda
1 1/4 cups milk
Preheat oven to 350 degrees and line muffin tins.
In a large bowl combine sugar, butter, lemon zest, lemonade concentrate, food coloring and vanilla. Beat until well blended. Add eggs one at a time, beating well after each addition.
In a medium bowl combine dry ingredients, mixing with a whisk.
Add flour misture to sugar mixture, alternating with milk. Mix only until blended.
Spoon batter into cupcake liners (fill them fairly full) and bake for 20 minutes or until a wooden pick inserted in the center comes out clean. Cool in pans 10 minutes before removing to a wire rack. Cool completely before frosting. Makes 24 cupcakes.
Pink Lemon/Cream Cheese Icing
2 Tablespoons butter, softened
2 Teaspoons lemon zest
2 Teaspoons thawed pink lemonade concentrate
1/2 teaspoon vanilla
3 drops red food coloring
8 oz. cream cheese, softened
3 1/2 cups powdered sugar (I needed more than this.)
Pink Decorating Sugar
Combine in a bowl at high speed the butter, lemon zest, lemonade concentrate, vanilla, food coloring and cream cheese. Beat until light and fluffy. Add the powdered sugar at a low speed and best until well blended. (You'll probably need additional powdered sugar to get the consistency desired.) Chill icing for one hour before using. Spons into a Ziplock bag, snip one corner and pipe onto cooled cupcakes. Sprinkle pink decorating sugar on top.
Regrigerate, loosely covered, but serve at room temperature.
I took some different colored bendy straws and cut them down to add a little bit of decoration to the top of the cupcake. They were a hit and the kids loved picking out the straw colors.
Let me know if you try this recipe and what you think!
Have a great day!