Stacking The Shelves is all about sharing the books you are adding to your shelves, may it be physical or virtual. This means you can include books you buy in physical store or online, books you borrow from friends or the library, review books, gifts and of course ebooks!
~~~~~~~~~~~~~~~~~~~~~~~~~~~~~~~~~~~~~~~~~~~~~~~~
This week I added the following to my shelf: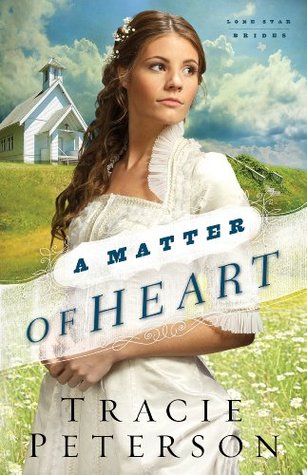 Texas born and raised Jessica Atherton is a wealthy young woman whose heart was broken when the man she intended to marry wedded another. But her world is upended when two men come into her life and both manage to stir her heart. Harrison Gable is a rich young lawyer who intends to travel the world and live a life of opulence. His ambitions match Jessica's dreams, but her heart has begun to change.

Austin Todd, former Secret Service agent, enjoys working now as a Texas Ranger cattle inspector. But learning of forged gold certificates and missing printing plates, he's drawn back into the world of intrigue and agrees to help solve the case. Austin is well-thought-of and admired in the community. Jessica is drawn to his kind nature and the unspoken pain she sees in his eyes.
Will Jessica choose financial security or follow her heart?
~~~~~~~~~~~~
Feisty wedding photographer Hannah McDermott has dealt with her share of difficult brides. But none can compare to the ultimate Bridezilla she's dealing with now. Still, she's trying desperately to impress Bella Neeley, Galveston Island's most sought-after wedding planner, so she can take the top spot in Bella's list of recommended photographers--a spot currently occupied by her arch-rival, Drew Kincaid. What she doesn't count on, however, is falling head over heels for the competition.
With her contagious humor and cast of quirky characters, Janice Thompson gives readers more of the bridal business drama they want in a brand-new series all about those long-suffering people who make beautiful weddings happen. Readers are desperately waiting for more of Bella and this new series brings her back in a big way, while introducing new characters fans will love. Fans will laugh out loud as they experience this breezy and entertaining novel from a great storyteller.
~~~~~~~~~~~~
An unlikely attraction occurs between two passengers on a steamboat journey up the Missouri River to Montana...

She is a self-centered young woman from a privileged family who fears the outdoors and avoids anything rustic. He is a preacher living under a sense of duty and obligation to love the unlovable people in the world. She isn't letting anything deter her from solving a family mystery that surfaced after her mother's death. He is on a mission to reach the rejects of society in the remote wilderness regions of Montana. Miss Fannie Rousseau and Reverend Samuel Beck are opposites in every way... except in how they both keep wondering if their paths will ever cross again.

~~~~~~~~~~~~~~~~~~~~~~~~~~~~~~~~~~~~~~~
Happy Reading!