~~~~~~~~~~~~~~~~~~~~~~~~~~~~~~~~~~~~~~~~~~~~~~~~~
The weather outside is::::
Starting to feel wintery :)

Smart Ones Canadian Bacon, Egg and Cheese Muffin

As I look around the house::::
I see kids off of school for the first day of Deer Season.
Lots of laundry,

On today's to do list::::
Wash Laundry.
Schedule Kaylee's ortho appt. (Still haven't)
Work on Demelza border.
Happening this week::::
Monday
....Laundry, work on Demelza.
Tu
esday
... Work on Demelza, Laken has Cheer Practice.
Wednesday
... Menu and Grocery List, Baking day with Mom.
Thursday
.....Bills, Laundry, Laken has Cheer Practice, NHS induction.
Friday
....Groceries, crochet.
Sa
turday
....Schedule for next week, unpack Demelza.
Currently reading::::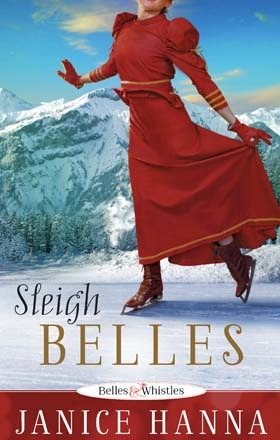 I have just a little bit to finish on LFYI Frost, Minnesota and then I'm starting Sleigh Belles. I'm loving my Christmas books :)
On the TV::::
Hallmark's December Bride.



On the menu this week::::
Monday
- Ham, Cheesy Potatoes, Apples, Corn
Tuesday
- Sausage, Bacon, Scrambled Eggs with Cheese, Fried Potatoes, Toast
Wednesday
- Pork Chops, Mashed Potatoes, Green Beans, Cuties
Thursday
- Dan's Day (My brother will bring something home, so no cooking!)
Friday
- Pizza
Saturday
- Oatmeal, Toast
Sunday
- Dinner at Church
What I am creating at the moment::::


I got Demelza all joined! It took me two days of working on it. I almost got it all joined the first day, but I just couldn't bring myself to do the very last row! It only took me a bit of the second day to get it all joined. Now I'm working on the border :)
Prayers, Inspirational Quotes or Devotionals::::
"Therefore, since we receive a kingdom which cannot be shaken, let us show gratitude, by which we may offer to God an acceptable service with reverence and awe"
Hebrews 12:28
NASB
~~~~~~~~~~~~~~~~~
P.S.
I hope you'll consider joining in the 2017 PenPal Sign-ups here on my blog! For more information click
HERE
or the picture below or the button on my sidebar.
Linking up to :
What Are You Reading
,
Yarn Fanatic
,
Art of Homemaking
,
Make Your Home Sing
,
Good Morning Monday
,
Menu Plan Monday
,
Yarn Along
,
Keep Calm Craft On
,
Linky Ladies
,
Pieces by Polly
,
Homemaking Linkup
,
Homesteader Hop
.