~~~~~~~~~~~~~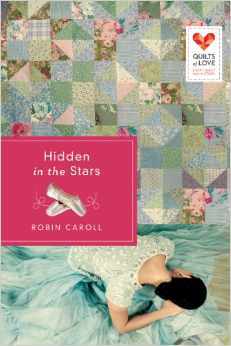 Blurb:
Following an attack that killed her mother and stole her ability to speak, 21-year-old Sophia Montgomery has no choice but to accept her estranged grandmother's offer to return to their family home. Although detective Julian Frazier is working hard on the case, Sophia unknowingly frustrates him because her inability to speak thwarts her eyewitness evidence. The fact that Julian is undeniably attracted to Sophia doesn't help either, so Julian hides his feelings as concern for a trauma victim and focuses instead on finding the killer.
Little do they know, the clues to solving the case may be right in front of them, displayed in Sophia's mother's "special" quilt design. Who will realize the secret Sophia's unwittingly been hiding in plain sight? When the truth comes to light, will Sophia find her voice again? Or will the murderer—still at large—silence her forever?
The description of this book intrigued me.
I wondered how the author would bring all the aspects of not being able to speak into the story.
Those questions were answered soon enough but another question came to my mind. Why did the cover have a ballerina on it when the leading lady was a gymnast? I hate when covers don't follow the storyline.
However, I soon learned that the ballerina aspect played a very huge part in the story.
Robin Caroll is one of my favorite mystery/suspense writers, so I knew this would be a good read. The main plot is the mystery and the "romance" was secondary.
I liked how the author ended the book with a hint of what was to come between the main characters, rather than a full blown "I'm in love!" ending.
Another great "Quilts of Love" book!
Thanks for stopping by! Please leave a comment with a link so I can return the visit!