Stacking The Shelves is all about sharing the books you are adding to your shelves, may it be physical or virtual. This means you can include books you buy in physical store or online, books you borrow from friends or the library, review books, gifts and of course ebooks!
~~~~~~~~~~~~~~~~~~~~~~~~~~~~~~~~~~~~~~~~~~~~~~~~
This week I added the following to my shelf:
Emily Hunt might come from a family of cops, but she never goes looking for an adrenaline rush. She lives the quiet–well, relatively quiet–life of a teacher and thrives on making a difference in the lives of her students. But she'll have to draw on a well of strength and savvy she didn't know she had as student Rafael Cerda takes her class hostage for ransom money to save his brother's life.
Undercover cop Mason Taylor has been working with Rafael to find his brother and bring the cartel thugs who hold him to justice. Can he talk Rafael down from his impulsive actions? And is there something more sinister at work here than he realizes?

Fatal Exchange draws readers into a complex matrix of intertwining lives and unraveling secrets, where every answer creates more questions. Romantic suspense fans will hardly want to come up for air.
~~~~~~~~~~~
Michael Hunt is alive--and on the run. Presumed dead by friends and family, the undercover assignment he's been working for the past eight months has just been blown. With a hit out on his life and corruption inside the Atlanta police department, Michael finds himself hunted by both the cartel and the law. His only hope is the daughter of the man who wants him dead.

This nonstop chase from taut suspense writer Lisa Harris will leave readers breathless as they race to connect the dots before it's too late.
~~~~~~~~~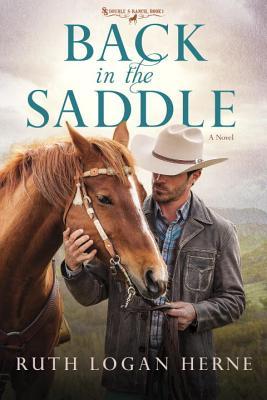 The Prodigal Is Coming Home

It's been a long time since Colt Stafford shrugged off his cowboy legacy for shiny Manhattan loafers and a promising career on Wall Street. But when stock market manipulations leave him financially strapped, the oldest son of legendary rancher Sam Stafford decides to return to the sprawling Double S ranch in Gray's Glen, Washington. He's broke, but not broken, and it's time to check in with his ailing father, and get his legs back under him by climbing into the saddle again.

He doesn't expect to come home to a stranger pointing a loaded gun at his chest— a tough yet beautiful woman that Sam hired as the house manager. Colt senses there's more to Angelina Morales than meets the eye and he's determined to find out what she's hiding...and why.

Colt's return brings new challenges. Younger brother Nick has been Sam's right-hand man at the ranch for years and isn't thrilled at having Colt insert himself into Double S affairs. And the ranch's contentious relationship with the citizens of Gray's Glen asks all the Stafford men to examine their hearts about what it truly means to be a neighbor. And as Wall Street recovers, will Colt succumb to the call of the financial district's wealth and power—or finally the courage to stay in the saddle for good?
~~~~~~~~~~~~~~~~~~~~~~~~~~~~~~~~~~~~~~~
Happy Reading!